Did you know that North Carolina has the third largest concentration of Modernist houses in America? North Carolinians are surrounded by beautiful forests and natural landscapes, so it's not a surprise that the modern design would be a favorite.
The mid century modern home is often described as the architecture of ideas.
First created after WWII, modern architecture was seen as an expression for social change and encouraging residents to explore the world in new ways. The modern design is characterized by flat planes, expansive windows, open floor plans, and an integration to nature. And yes, a flat roof is common. The modern roof designs have continued to gain popularity due to the aesthetically pleasing nature, durability, energy efficiencies, and low maintenance requirements.
Pickard Roofing has specialized in the flat roof for the modern home for decades, and this month we are featuring the recent completion of this beautiful modern design roof in the Triangle. And most importantly, our customer is pleased and described the project experience as excellent.
"We are very pleased with the new roof. It was a pleasure to work with the capable and knowledgeable Frank Haynes who did everything he promised and more. In particular, he was able to have the roof installed while we were out of town. Pickard is fortunate to have him. We have worked with Pickard Roofing in the past after having problems with the first roof by a different company, and we developed the confidence that Pickard Roofing had the knowledge and experience to do the job." – Homeowner

As Frank Haynes, describes, "We know how important it is to do the job right the first time, and that our customers know we are there after the roof is installed."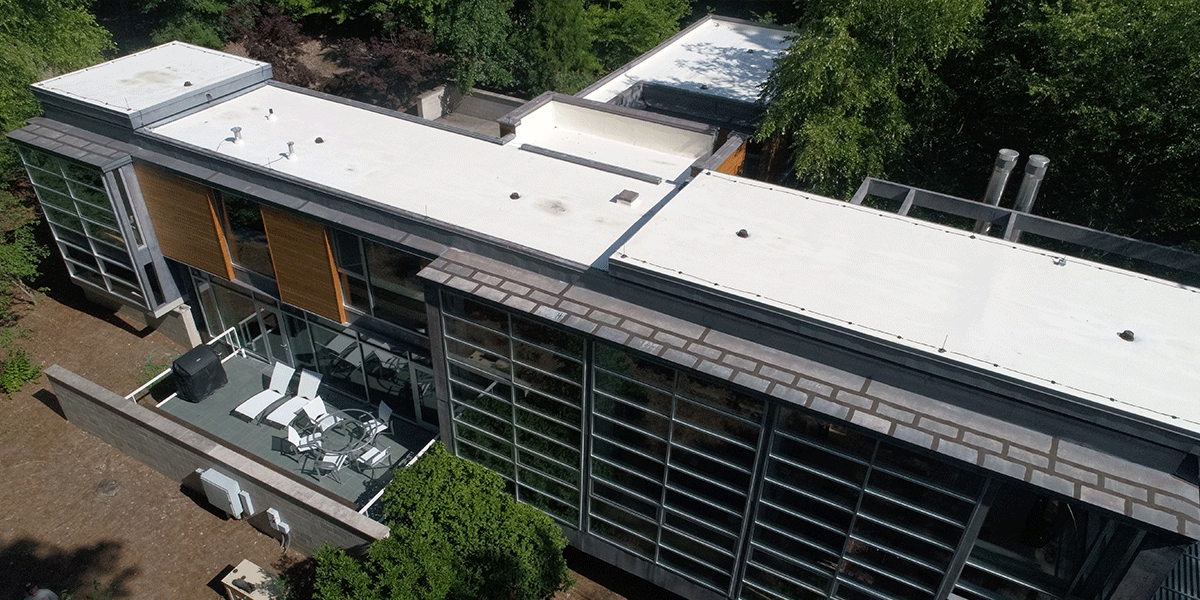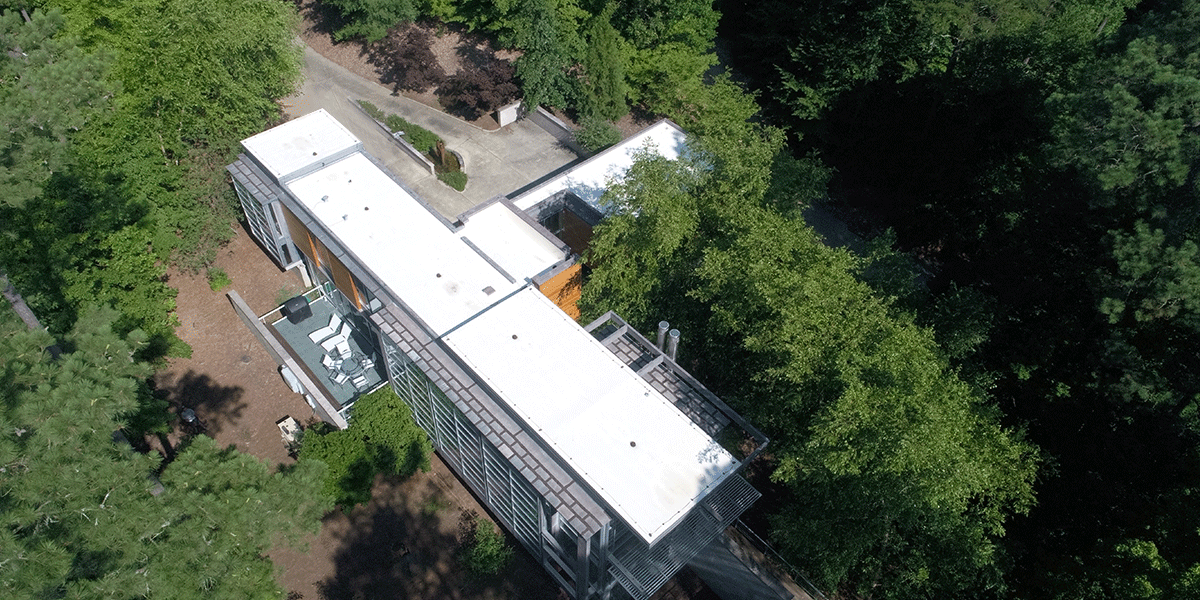 Roofing Materials
The customer chose FiberTite for the roofing materials. FiberTite's roofing membranes stand the test of time.
- Integrated fabric and KEE (Ketone Ethylene Ester) based coating technology
- Benchmark membrane for ASTM D6754-12 Standards Specifications.
- Long standing residual to UV exposure
- Maximal puncture residence
- High density fiber that ensures toughness
Choose An Expert
Residences with flat and low-slope roofing require the specialized skills and applications to best preserve the architectural design of the roofing area and to prevent potential long-term maintenance concerns.
Hiring a professional roofer with experience in flat roof installation to build and apply your flat roof is essential. Pickard Roofing has experience with all flat roof installations including FiberTite, TPO, EPDM, and Built-up roofs.
As experts, we will provide options that best meet you needs. For additional customer testimonials on flat roofs see our video.
At Pickard Roofing, we think Design. Craft. Renew. We are experienced in all types of roofing systems- and provide the right roofing design and selective craftsmanship for renewing our customer's assets. We invite sustainable building customers to give us a call for your free evaluation. For over 90 years Pickard Roofing Company has installed countless metal, tile, slate, FiberTite, TPO, EPDM, and all types of shingle roofing in the Triangle. Our services including residential, commercial, custom architectural metal fabrication, and historical renovation.